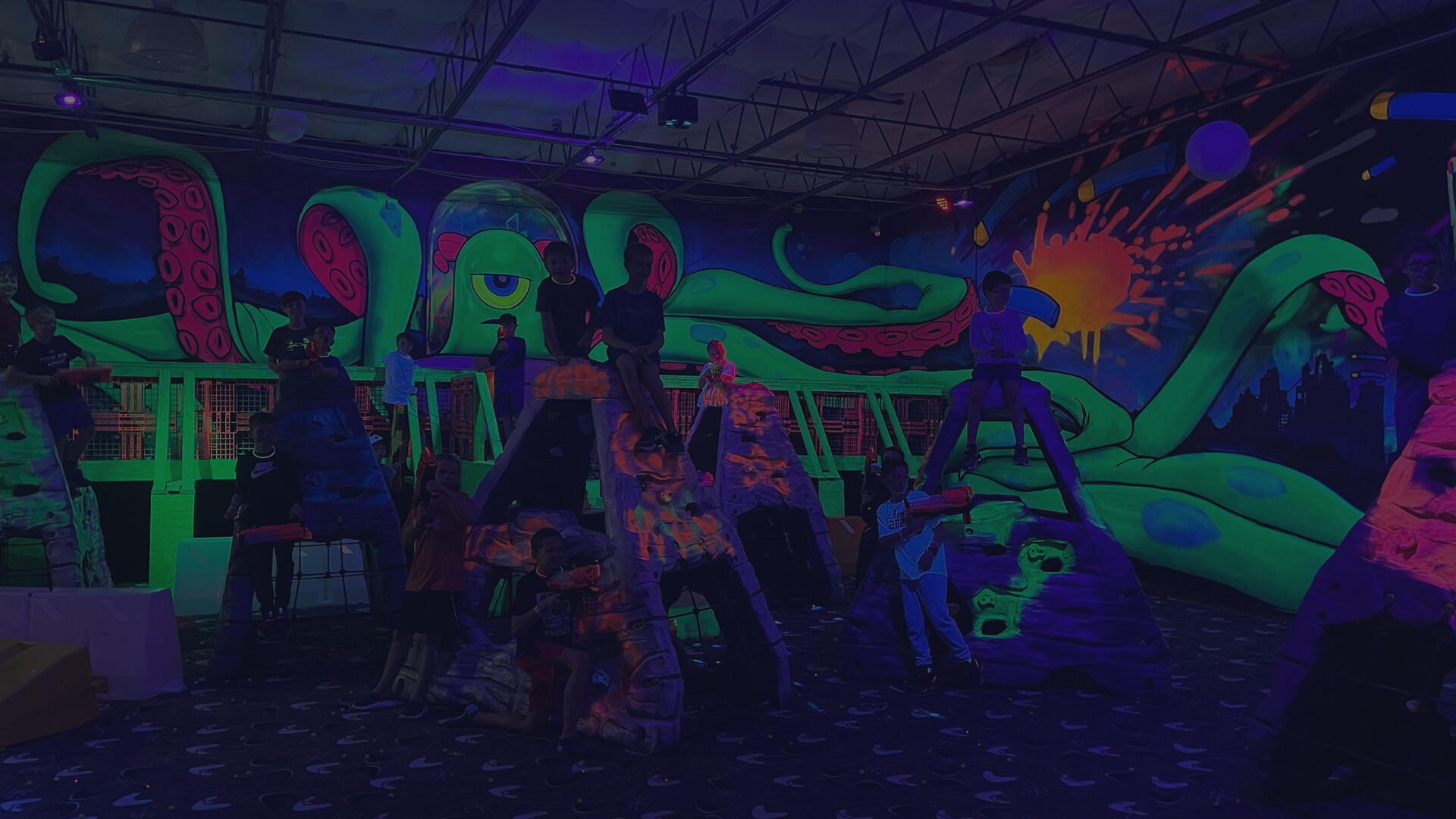 sN
e
r
f
i
e
s
S
u
m
m
e
r
C
a
m
p
4 hours where you drop off your child to play and have lunch.
Price: $15 per hour minimum 4 hours
Our Camp Project Is fun! We will have Glow Projects for the kids to learn and have fun with it afterward! Each day will be a different glow project. RSVP now to be sure and be included in our daily Summer Camp Projects!
In addition to the Glow Projects, your kids will also have:
Access to glow in the dark arena
Access to all bounce houses
Unlimited gun exchange
Unlimited bullets
You're welcome to bring your own lunch and drink for your child.
---
Monday to Friday
Camp Hours: 11 AM to 3 PM
Summer Camp Dates: May 23rd to August 12th
Summer Camp Schedule:
Drop Off by: 11 AM
Lunch: 1 PM
Projects: 2 PM
Pick Up by: 3 PM
Space is Limited! Sign Up Now to Reserve Your Spot! We will contact you with more information once you signed up.
As a family fun center, we are happy to welcome all Kids 6 years old and above to come enjoy our nerf camps.