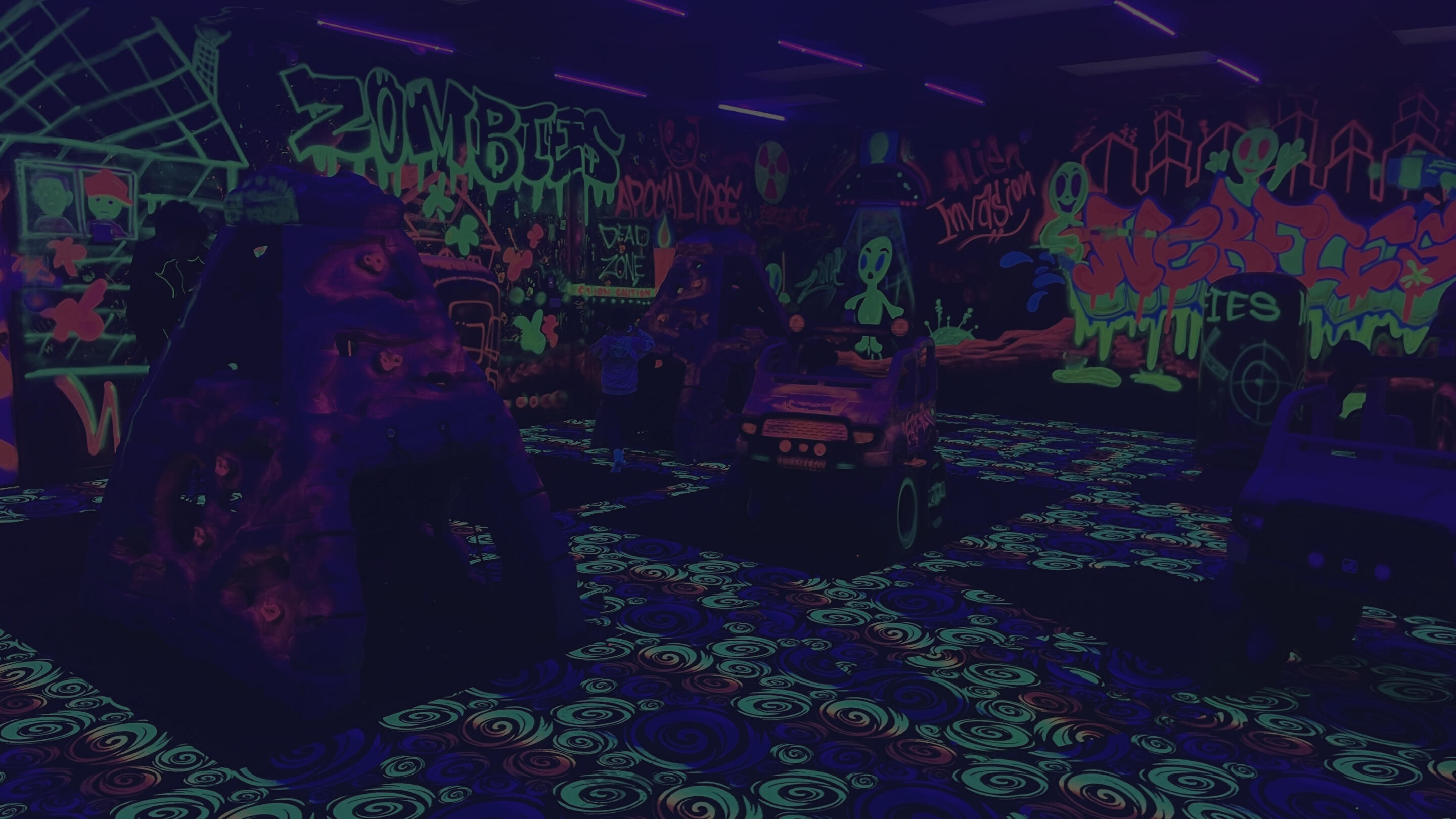 ---
A
r
e
a
5
2
P
r
i
v
a
t
e
P
a
r
t
y
A
r
e
n
a
3000 Square feet private arena for your party
A memorable glow in the dark Nerf birthday party! An Awesome family fun experience!! At Nerfies Age is just a Number!! Everyone Joins the game. It's time to go back in time and have a blast away from electronics.
Enjoy the experience the way you like it, completely private to you and your party only!
Loads of Nerf Guns and Unlimited Ammo! The War Zone has glowing obstacles that is shaped like a pyramid with mount climbing holds attached, the kids will climb on, crawl underneath and move them around to build their own forts.
Zombie Apocalypse – Alien Attach – Space Wars! All themes that glow around your party tables and the War Zone.
P
A
R
T
Y
A
C
C
E
S
S
P
A
C
K
Two Hours Party Parents Play Free
War Zone
Jump House
Three Large Party Tables


Gift/Cake Table

Private Gun Arsenal


Unlimited Ammo
Safety goggles
Table covers/plates/utensils
Retro Arcade Machines


(No coins or cards needed)

Additional Players $55/each
Private Restrooms
You Can Bring
Food
Decorations


(No tape or sticking anything to the walls or windows)

Drinks
Themed table decorations
Glow sticks
Party characters service
Battle Royale
10 Player Passes
$650
Immortals
15 Player Passes
$850
Anarchy
20 Player Passes
$1050