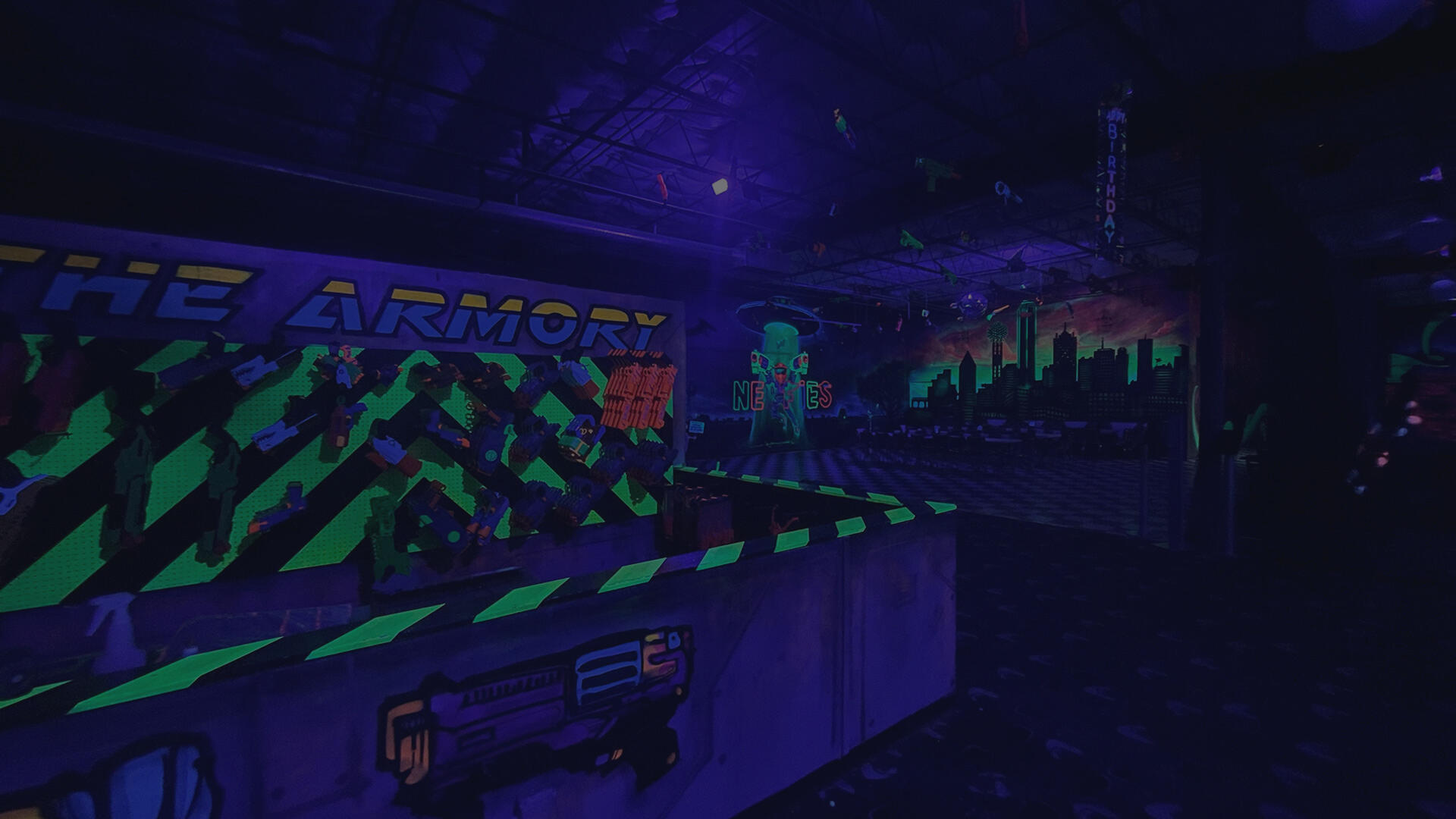 A
r
e
Y
o
u
L
o
o
k
i
n
g
f
o
r
a
P
a
r
t
y
I
d
e
a
i
n
P
l
a
n
o
,
T
X
?
Access to glow in the dark arena
Unlimited gun exchange
Unlimited bullets
Bring food & drinks along, or Have it delivered!
Plano is a large city located in northeast Texas. It is home to many prominent global corporations and thousands of thriving businesses of all sizes, making it an ideal place to live for anyone looking for a reliable career. In addition to professional opportunities, Plano has many entertainment options to offer for anyone who might be interested. With thousands of acres of open spaces to explore, along with many bike and walking trails, outdoor enthusiasts will always find something to enjoy. Everyone else who comes to Plano will enjoy the many theaters, bookstores, entertainment options, and other diversions the city has to offer. Whether you're a young professional, just starting your family, or contemplating retirement, you'll find a place in the Plano community.
We all want to make amazing memories for our children, especially on their birthdays. If you're looking for a unique party idea in Plano, consider a Nerf gun party at Nerfies! We host everything from kids' parties to PTA fundraisers, summer camps, team building groups, and more.
Schedule Your Nerf Gun Party in Plano!
At Nerfies, we believe that you can have fun doing whatever you want, regardless of your age. We are conveniently located right here in Plano and offer fully unique fun for any age or occasion. You can customize your Nerf gun party with different party packs, additional game options, and even special rooms to enjoy meals and other festivities together. You have the freedom to fully customize the time you spend at our venue.
In addition to kids' birthday parties, Nerfies also hosts corporate events, team building exercises, field trips, fundraisers, and other events. You also have the option to bring your friends and join one of our Open Play nights; we have options for groups of all sizes.
If you're interested in a fun night out in Plano, reach out to Nerfies to schedule your event!
---
Available Monday to Friday
Start your event booking or request more information give us a call 972-599-3333 or by filling out our form today.
---