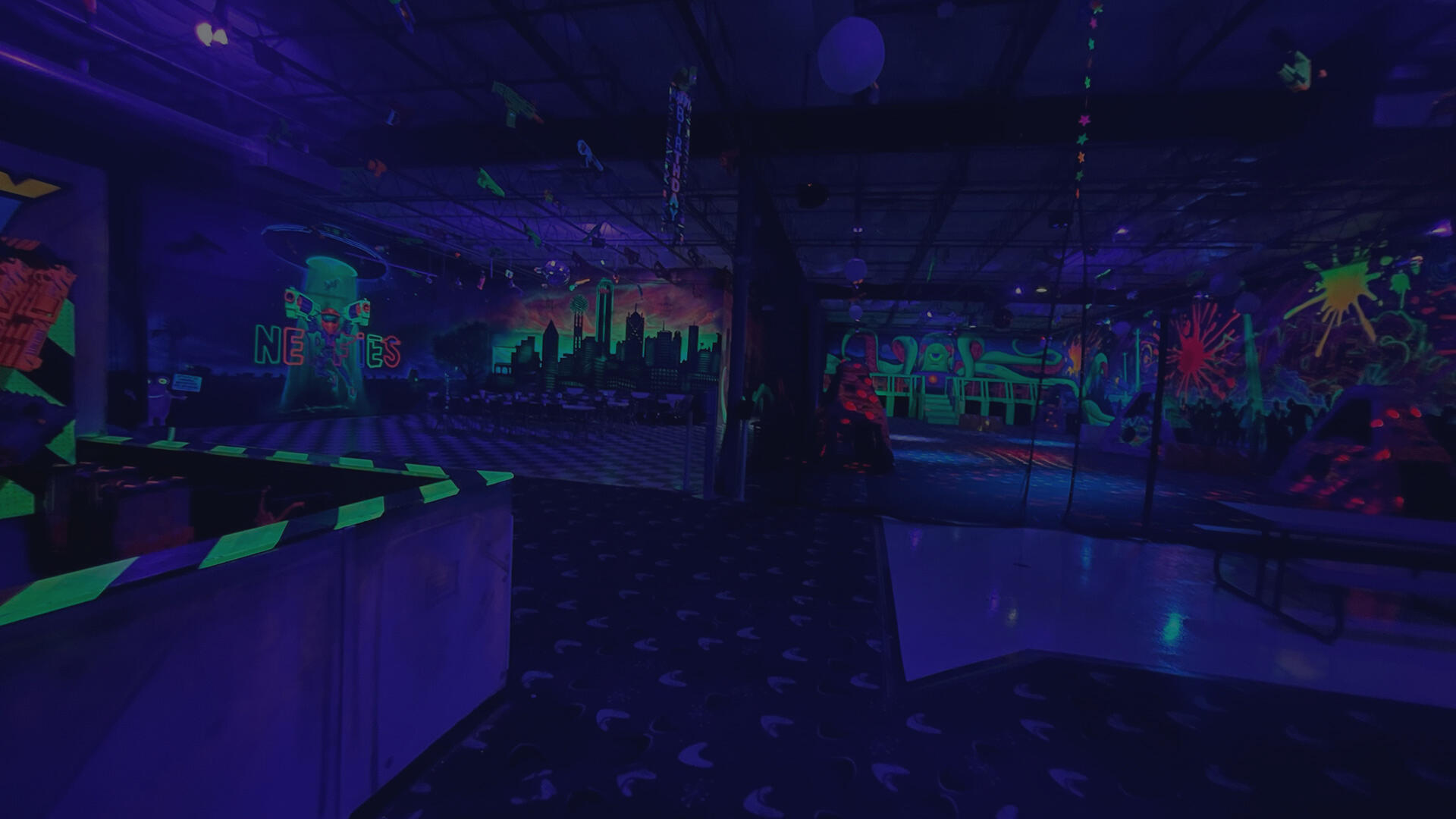 Area 51 Includes:
* Access to the Giant Glow in the Dark War Zone
* Access to the Jump Houses
* Access to all Nerf Guns and Unlimited ammo
* Access to Glow Axe throwing Inflatable
* Access to Retro Arcade machines (Free to use, no coins needed)
* Safety Goggles
* 12 Large Party Tables
* Table covers - Plates -Utensils
Adding Area 52
In addition to renting the whole facility in Area 51, you can also add our Area 52 Glow In the Dark Arena of 3,500 Square Feet for only $500
* Maximum 80 persons in the whole facility for this package including all kiddos and parents.
* Outside food and drinks are allowed.
* Adult night events available.
* More than 80 people? No problem! Give us a call to discuss, 972-599-3333
* All deposits for all private parties are non-refundable.