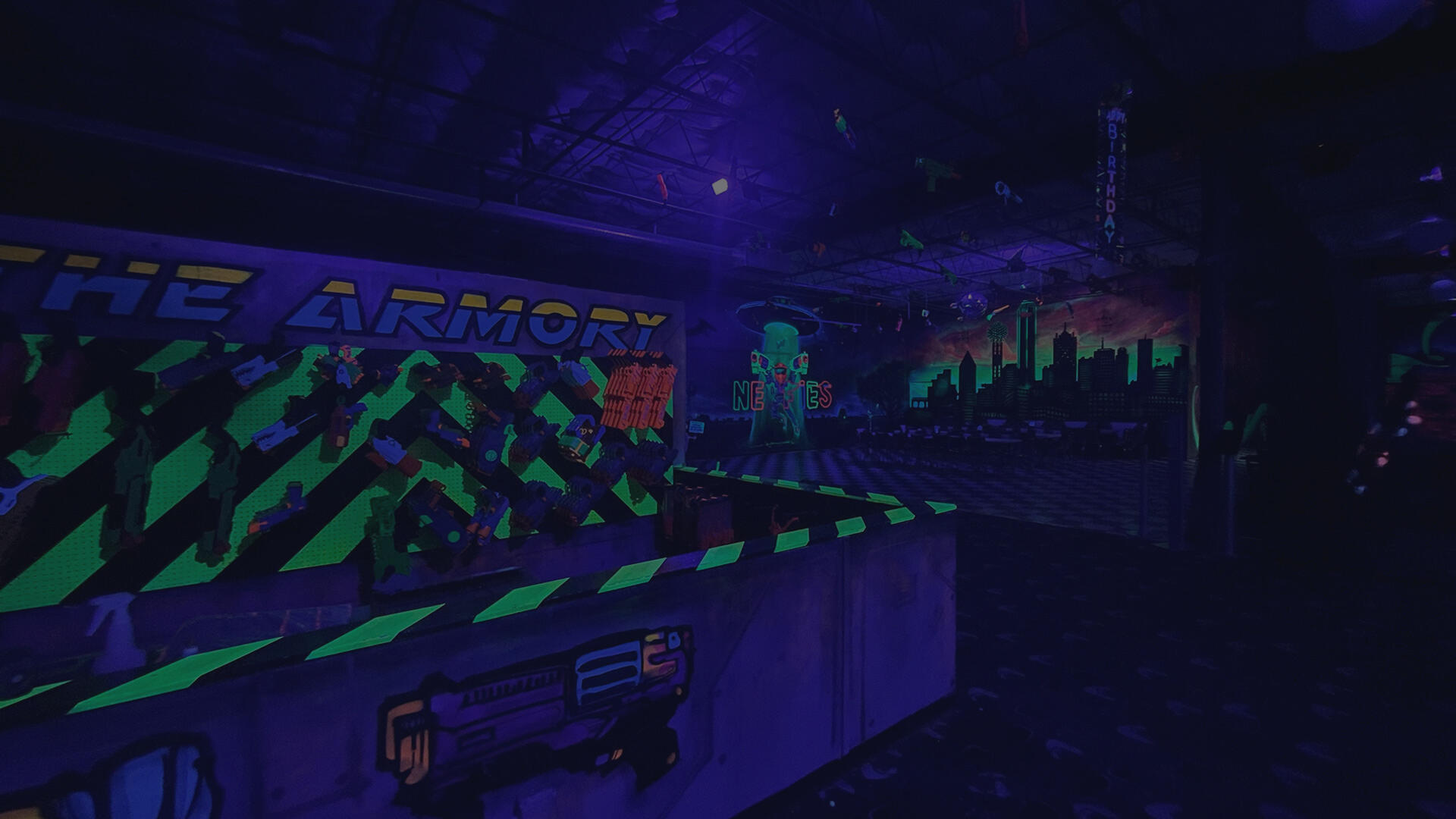 Fun Birthday Venues for the Dallas, TX area 
Dallas is a thriving city in Northern Texas, home to around 1,300,000 people. The city is most known for being home to various professional sports teams, museums, parks, shops, and BBQ restaurants. Whether you live in this big city or are just visiting, there is a little something for everyone to enjoy in Dallas. If you live in Dallas and have a birthday coming up and are looking for something unique to do, we know just the place to go. Just a short drive to Plano is Nerfies, a birthday party venue for all ages. We offer a memorable glow-in-the-dark Nerf birthday party, where you can have some friendly competition with friends and loved ones. We have various packages available and can help you select the best one based on your needs and budget. Call us today for more information about our fun birthday party venue!
Looking for Team Building, Field Trip, or PTA Fundraising Ideas?
While we specialize in Nerf birthday parties, we also are a fun activity place for various groups. Whether you are searching for team-building activities, field trip ideas, or PTA fundraising ideas, keep our venue in mind! We are an excellent place to get kids active, build bonds with peers, raise money for a great cause, and more. No matter why you are visiting us, you and your group will be sure to leave with unforgettable memories. Interested in learning more? Give us a call today!
We look forward to serving you at our Plano, TX location.