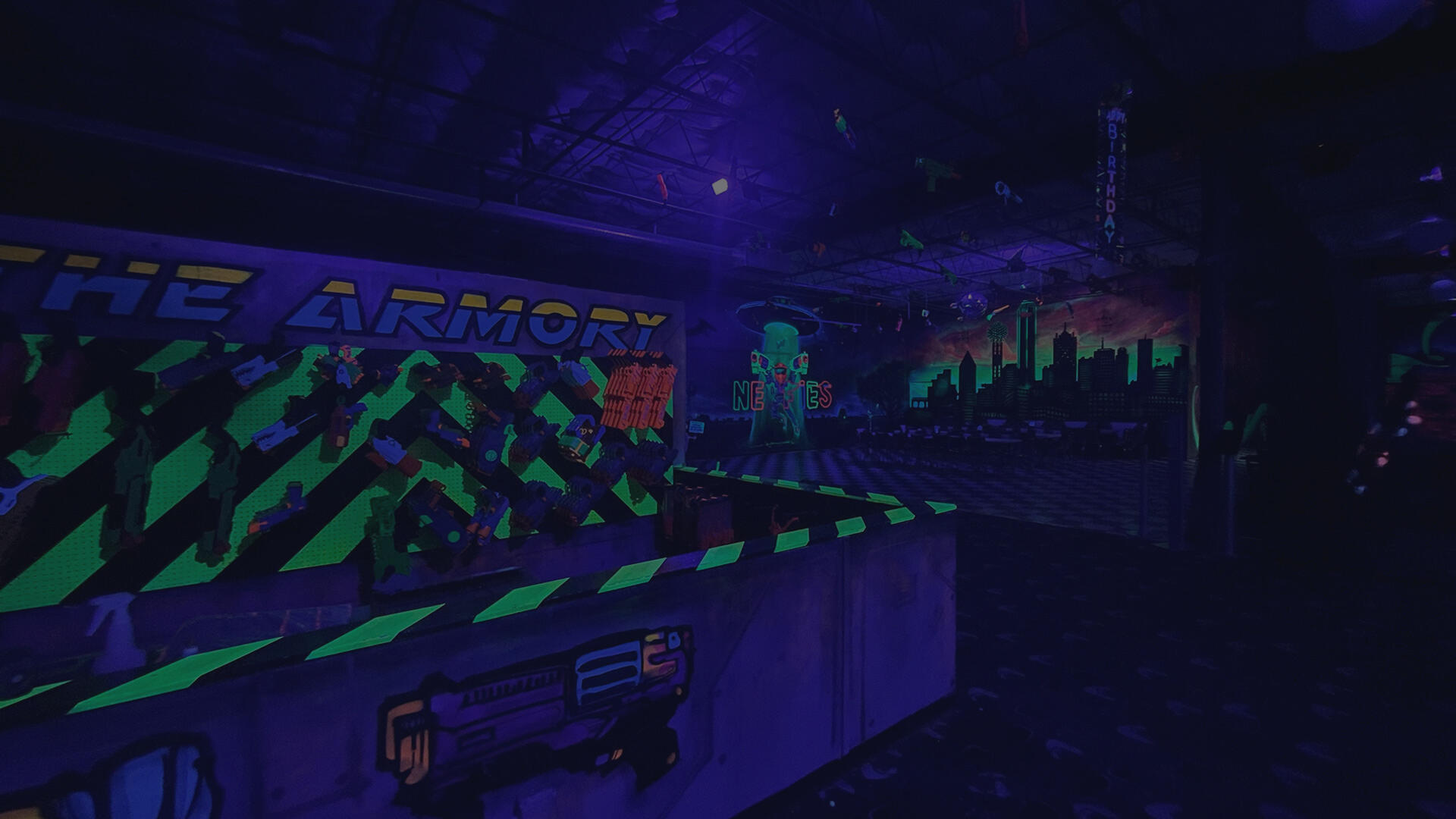 A
r
e
Y
o
u
L
o
o
k
i
n
g
f
o
r
a
P
a
r
t
y
I
d
e
a
i
n
A
r
l
i
n
g
t
o
n
,
T
X
?
Arlington is a vibrant city located to the west of Dallas. It is the home of the Dallas Cowboys of the NFL. The city is the third largest in the Dallas-Fort Worth-Arlington metropolitan area. There are well over 390,000 people who call this lovely city home. When it comes to celebrating your child's birthday, there are endless possibilities. Kids just want to have fun in a safe environment. So, what is a fun, safe, and unique thing you can do for a child's party?
A Nerf gun party! Children across the country love playing cops and robbers, water guns, and more. Nerf guns are a safe method for kids to shoot one another with no harm and loads of fun. Nerf darts are made of foam and are easy to use. There are various types of guns kids can use to explore which they like best. They also get to run around in an enclosed area that they get to pretend is like a battleground and play in teams against each other.
Book Your Kid's Birthday Party Today!
At Nerfies, we provide children with fun, memorable Nerf gun parties in the Arlington, TX area. We only have one physical location in Plano, TX, but we serve the surrounding areas. Children rave about how much fun they have with us. It is a safe environment where kids can let loose and share some laughs. Contact us today to book your kid's next birthday party!